Age is Only a Number Elixir + Rose Quartz Roller & Gua Sha Tool
The perfect splurge your skin will love! 
A super potent combination of a face oil and serum using clinically proven actives for anti-aging and brightening.  
Gua Sha & Rose Quartz Roller IN ONE! Promotes micro-circulation to minimize signs of aging, brightens and helps define the contours of the face. Use together for best results.  
For all skin types and ages 
*Promotions: During any sale periods, no additional discount codes or reward points may be used. 
*COVID-19 Notice: To ensure the safety of our lab and warehouse employees we have limited hours and ensured each employee is working at a safe distance from one another. We have provided disinfecting supplies to ensure work area is clean and reinforced constant hand washing. There may be slight delays with order processing be we assure you, that we will get your order out in a timely manner. 
Once an order is placed, there will be not be allowed any changes or cancellations. 
Get Free Shipping on all orders over $29! 
| | | |
| --- | --- | --- |
| Shipping Method | Cost | Shipping Time** |
| Standard Domestic Shipping | $6.95 | 3 - 5 Business Days ** |
| FREE Domestic Shipping (Orders $29+) | FREE | 3 - 5 Business Days ** |
Once shipped, the transit time to be delivered will be 3 - 5 business days. (Please note for some remote areas, times may vary) 
Vasanti Cosmetics ships via Canada Post. Please allow 3-5 business days for delivery after your order is processed.
**FREE SHIPPING: Orders must equal or be greater than $29.00 after all discounts & coupons have been applied, in order to qualify for Free Shipping. 
Returns Policy
You may return or exchange items within 30 days of delivery for any reason if you are dissatisfied.

Shipping Fees are non-refundable unless you have received a damaged item or incorrect item, or there is another result of our error. 
To begin a Return, please click here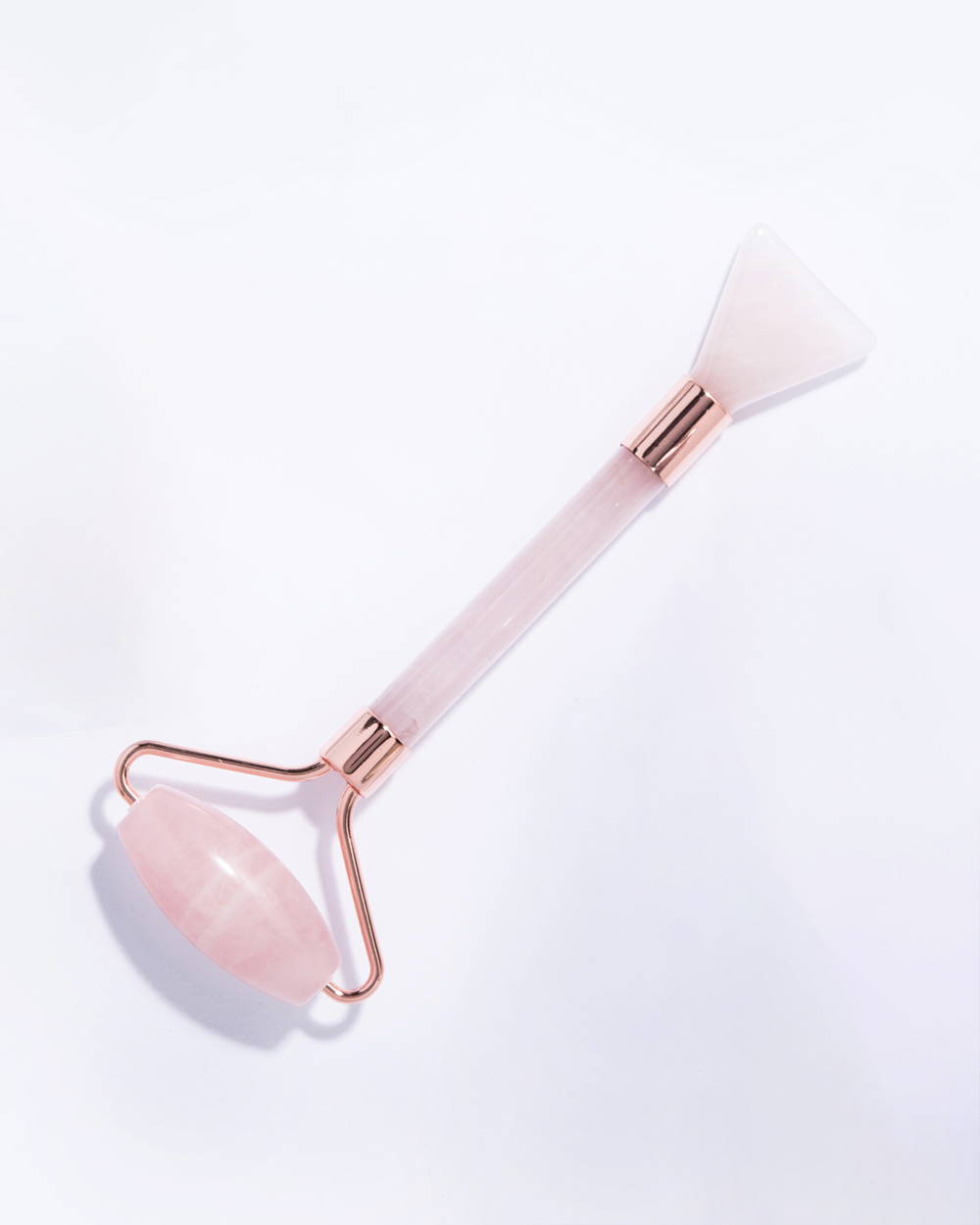 An Ancient Chinese Healing
2-in-1 Tool
It gives you benefits of both a rose quartz roller and gua sha! Rose Quartz is known for its calming properties, releases toxins and reduces inflammation. While the Gua Sha tool promotes micro-circulation to minimize signs of aging, brightens and helps define the contours of the face.
♥ Certified Rose Quartz
♥ Visibly defined jawline and cheekbones
♥ Reduction in fine lines/wrinkles
♥ Lymphatic drainage to improve circulation and stimulates collagen production
♥ Increases blood flow, calms puffiness
♥ Brighter Complexion
♥ Releases toxins & reduces inflammation
Results: Noticeably brighter, tighter, younger skin!
Rose Quartz Roller
Apply firm pressure while gently rolling tool in an upwards motion (ensure even pressure, gentle yet firm, the tool should roll across skin easily).
Gua Sha
Apply firm yet gentle pressure in a scraping motion in an upwards motion (ensure even pressure, gently yet firm, the tool should not dig into skin).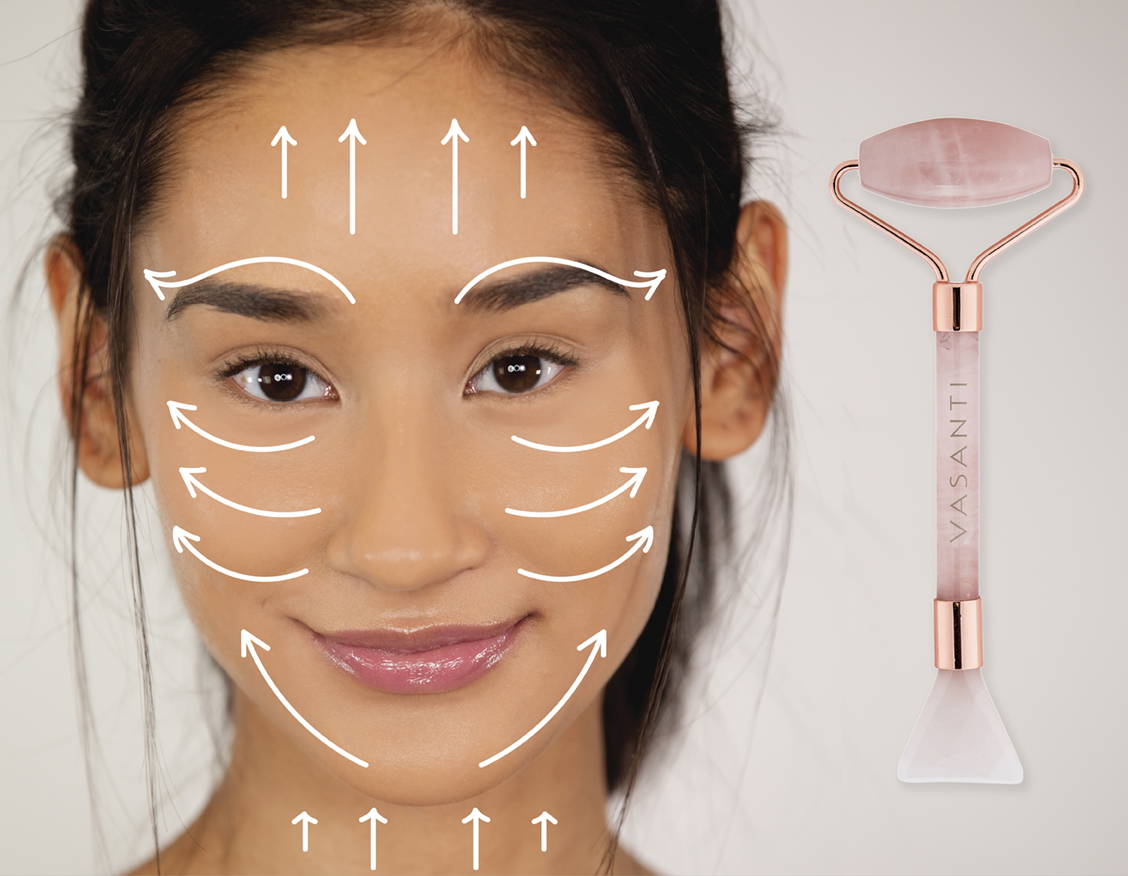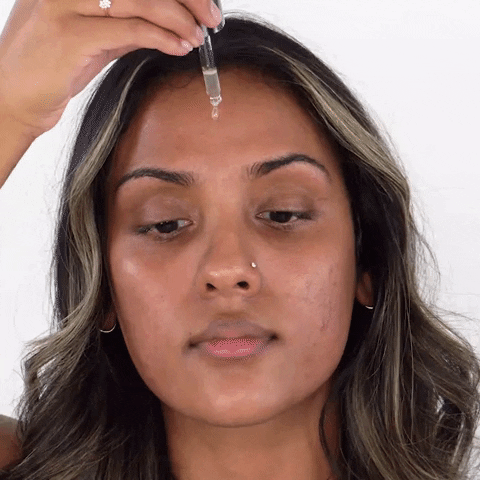 Step 1: Apply 3-4 drops of serum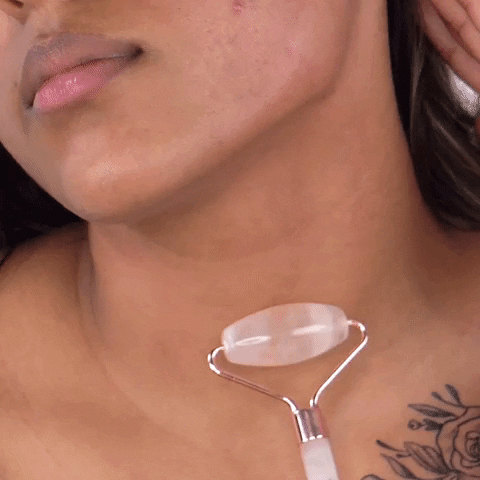 Step 2: Use roller end to gently roll in upward and outward motion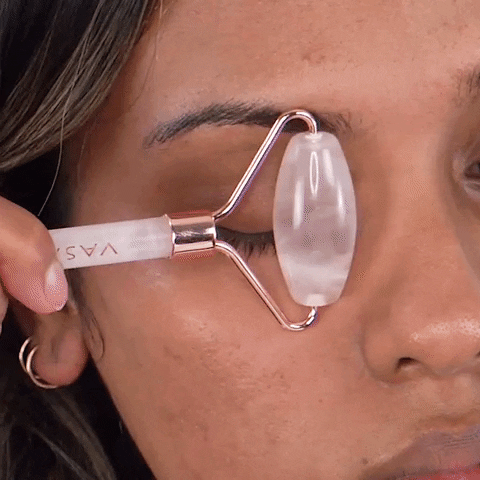 Step 3: Apply light to medium pressure gently on eyes
Step 4: Use gua sha tool in "scrapping" motion. Lay as flat as possible on skin.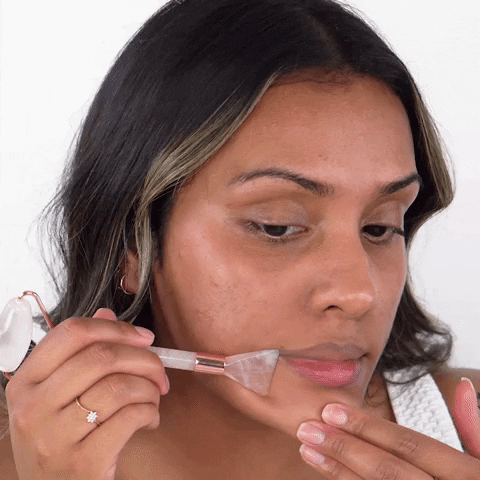 Step 5: Scrape and glide in an upward and outward motion. Apply light to medium pressure.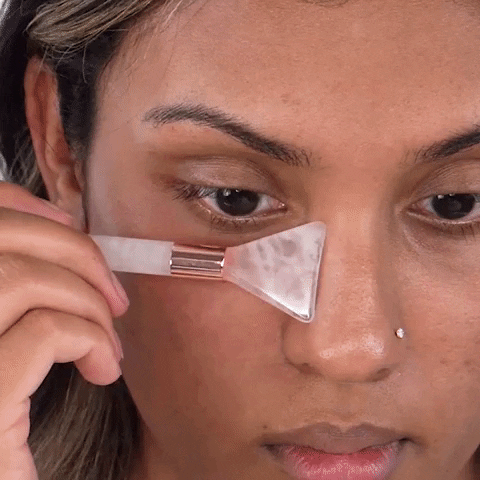 Step 6: Apply light pressure gently around eyes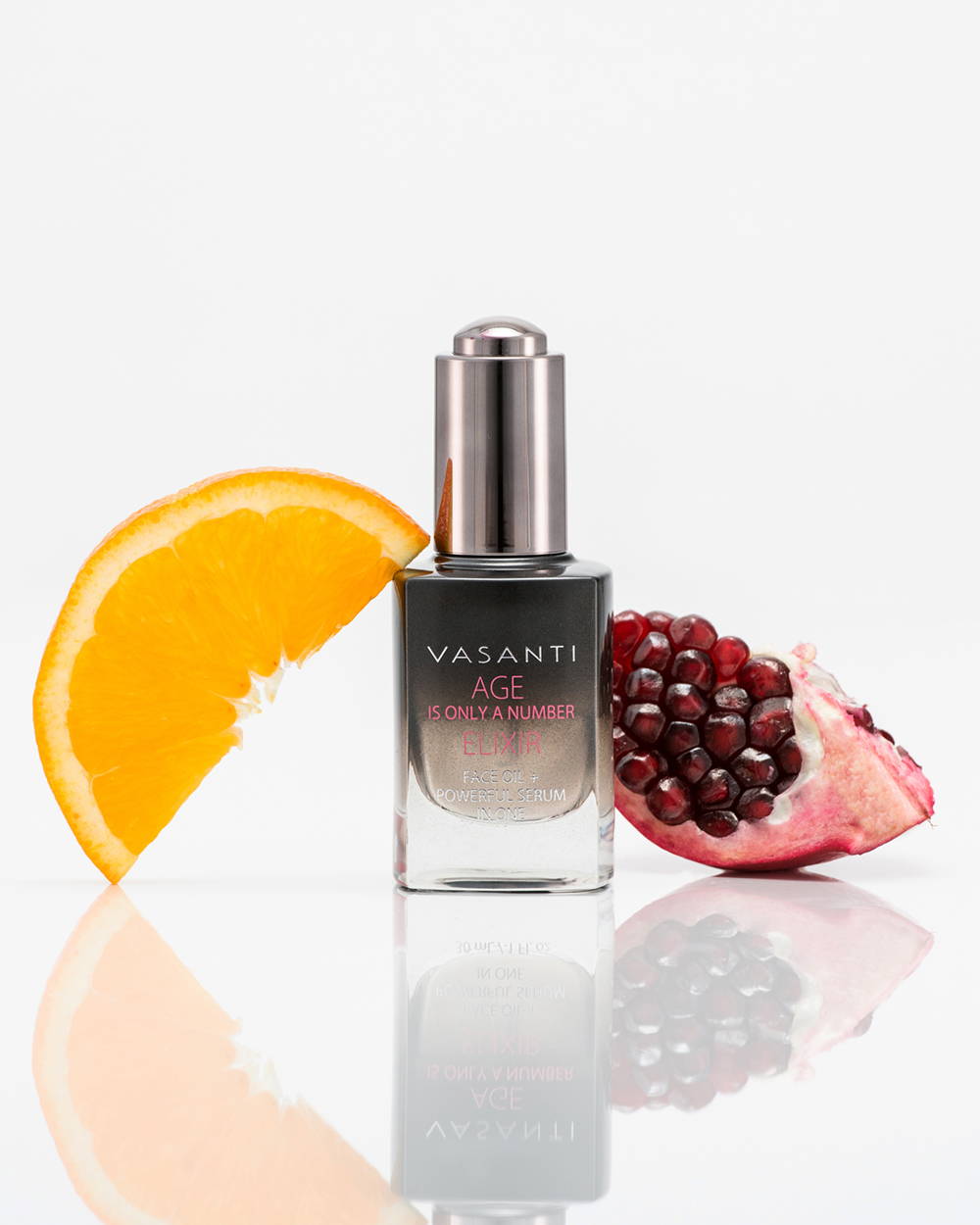 Starting Early Will Help Prevent Signs of Aging
Serums are just as important as face oils as they contain the action actives that help build collagen and boost your hydration through hyaluronic acid and peptides.
The super anti-aging actives in our Elixir help to:
♥ Build collagen
♥ Boost your hydration
♥ Increase firmness
♥ Reduce deep and fine lines and wrinkles
♥ Increase elasticity
♥ Increase skin moisture barrier function
♥ Boost the skin's natural hyaluronic acid
♥ Reduce dulling complexion
♥ Increase brightness of the skin
We use the highest quality raw materials and start with natural base formulas and add in high performance actives so formulas work and give results.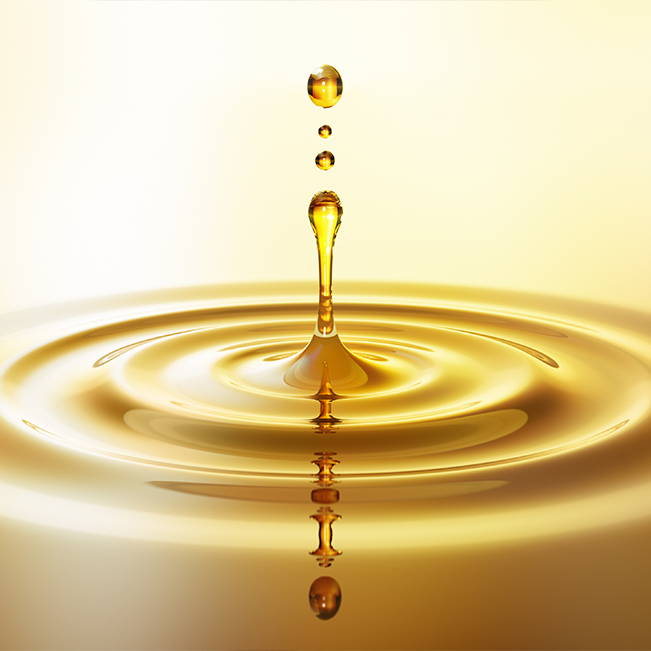 Neossance® Squalane: One of the most effective moisturizing and hydrating anti-aging actives derived from sugar cane, prevents moisture loss while restoring the skin's suppleness and flexibility.
Pomegranate Seed Oil: Has also been said to fight free radicals, promote regeneration and repair and strengthen the skin by helping with collagen production.
Organic Aloe Oil: An ingredient that has been used for centuries for its soothing, nourishing and hydrating properties, aloe vera oil extract contains B vitamins, vitamins C and E as well as essential amino acids that help skin look and feel younger.
Argan Oil: Nourish, hydrate, protect and soothe without leaving your skin feeling greasy or oily.
Niacinamide (form of Vitamin B3): Shown to increase skin elasticity and prevent water loss, it has a growing reputation for being able to treat an uneven skin tone and to mitigate acne and subsequent hyperpigmentation. It is a powerful ingredient to smooth and even out the skin.
Evening Primrose Oil: Anti-inflammatory properties, calming, soothing and moisturizing
INNOLLIENT™: Provides improvement of skin barrier function, increase in skin resiliency and superior emollient action.
Stem Cell and Peptide Technology
Citrustem®: Reverses years of aging by recovering the quality and firmness of your skin using stem cells derived from oranges.
Matrixyl® 3000: For reduction of wrinkles, fine lines, and age spots. It doesn't get more effective than this anti-aging and collagen-boosting peptide duo.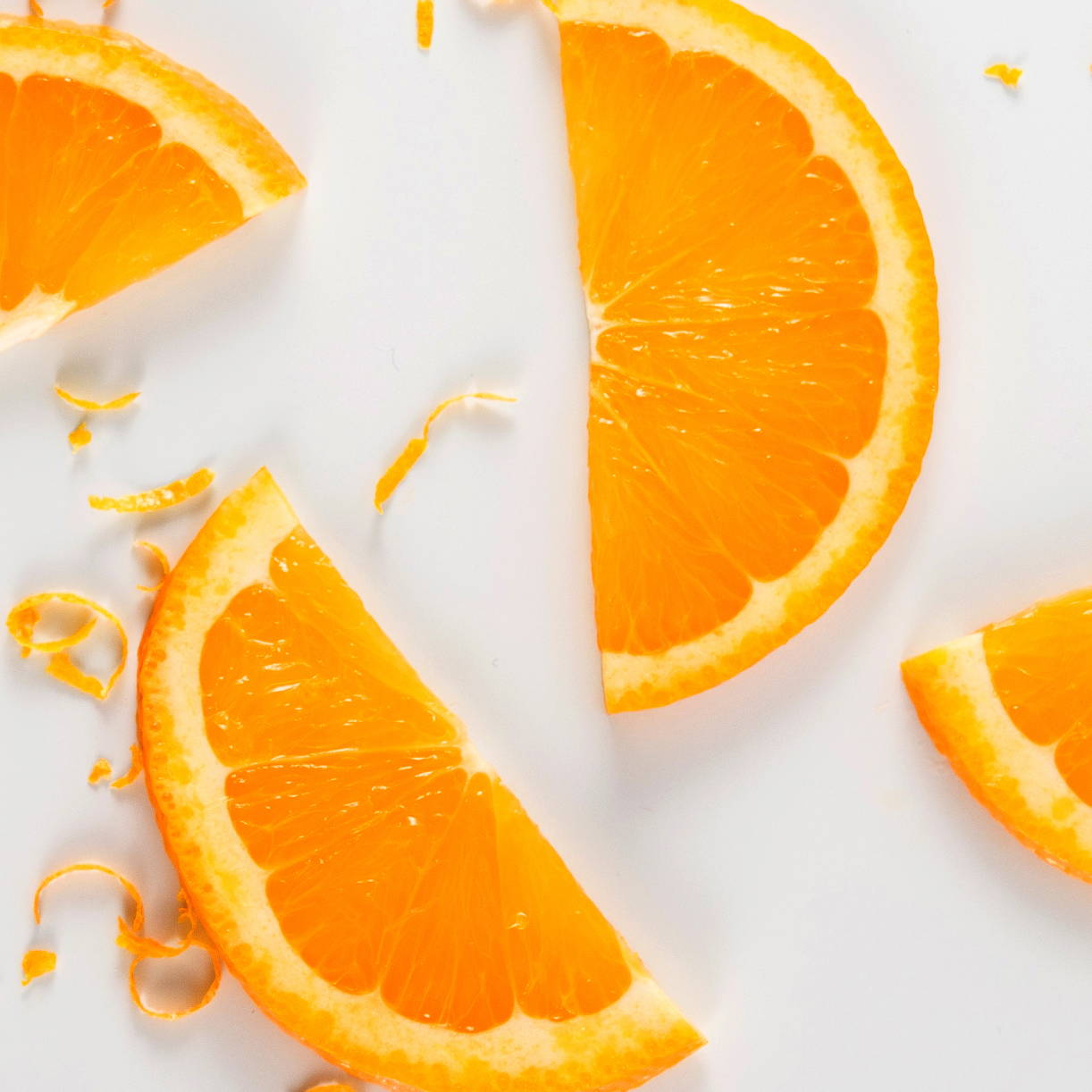 Orange Extract: Full of antioxidants and works to prevent wrinkles and lines with gentle astringent properties to help reducing acne and preventing scarring
Hyanify®: Boosts hyaluronic acid production in your skin, plumping to improve the appearance of wrinkles, fine lines, and pesky laugh lines
Ultra Filling Spheres™: An innovative concept in wrinkle filling, this technology plumps skin cells to even out signs of aging
KALPARIANE®: A sea algae that has antioxidant, anti-aging, anti-wrinkle, rebalancing and protecting properties
Use on clean face and hands before your moisturizer. Shake well to activate. Pump and then unscrew dropper. Apply 2-3 drops by pressing down pump and massage all over face and neck. Use day and night. Add an additional 1-2 drops at night for extra overnight action.
protect and repair— anti-age, moisturize and glow!